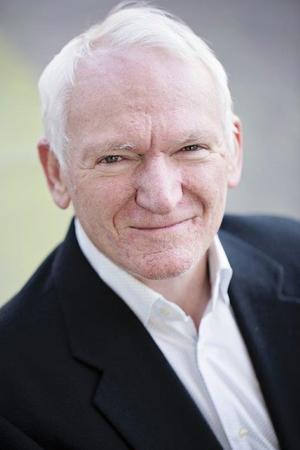 Hoe optimaliseer ik de route van mijn pakketbezorgers? Wat is de optimale locatie voor een nieuw magazijn? En geven we de voorkeur aan vervoer per vrachtwagen, of per trein? Met spreadsheets kom je nooit tot de beste antwoorden.
Daar is een digitale transformatie en optimalisatie van de complete supplychain voor nodig. Solution Architect Phillip Duff van het DELMIA CoE Innovation Center geeft drie tips.
Weleens afgevraagd waarom Google Maps zo succesvol is? Omdat het zo goed in het representeren van de echte wereld is. Door alle factoren zoals actuele vertragingen en werkzaamheden mee te nemen, weet je als gebruiker precies hoe lang je doet om van Arnhem naar Utrecht te rijden. En wat op dat moment is de snelste route.
Stelt u zich nu een scenario voor waarin het bedrijfsleven voor individuele staat, met naam de partijen die in de supplychain actief zijn. Kan zoiets gebeuren zonder de beschikking te hebben over geen of slechts beperkte technische middelen? Dit is waar DELMIA Quintiq, een van de elf merken van Dassault Systèmes, helpt de soort op te lossen.
Nieuwe technologieën zoals kunstmatige intelligentie, machine learning en sensoren maken het mogelijk logistieke en productieprocessen efficiënter te plannen. Die efficiëntie vertaalt zich bijvoorbeeld in betere producten, lagere kosten en minder verspilling van grondstoffen. Ook tijdwinst en een verbeterde ervaring gebruikers behoren tot de voordelen.
Digitale transformatie nodig
De wereld is veranderd. Producten moeten sneller op de markt komen, de concurrentiedruk neemt toe en we moeten in alle opzichten duurzaam omgaan met materialen en mensen behouden en behouden. Digitale transformatie is de sleutel tot succes in de komende decennia.
DELMIA Quintiq biedt een breed scala aan oplossingen om bedrijven te helpen bij een belangrijk onderdeel van de digitale transformatie. Hiermee kunnen bedrijven businessprocessen digitaal modelleren, plannen en optimaliseren. Inclusief hun complete productienetwerk, complexe logistieke operaties en een geografisch gedistribueerd personeelsbestand. Samengevat bieden de applicaties functionaliteit voor voorspellende en adviserende gegevensanalyses, het analyseren en plannen van scenario's, ondersteuning van de besluitvorming, productieplanning en storingsafhandeling.
Praktijkvoorbeelden
De internationale logistieke gigant DHL gebruikt de software van DELMIA Quintiq bijvoorbeeld voor het betere plannen en realtime aanpassen van de routes die koeriers afleggen. Een koerier bezoekt misschien vijftig adressen op een dag. Dan is het bijna niet te doen om met een plattegrond de route optimaal in plannen. Het gebruik van onze software heeft gezorgd voor een efficiënteieverbetering van zo'n vijftien procent. Koeriers zijn sneller klaar met hun route en leggen een kortere afstand af. Zo maken ze optimaal gebruik van bronnen en gaan ze zuinig om met het milieu.
In andere gevallen is het belangrijk om bepaalde klantspecifieke bedrijfsregels correct toe te passen. In de Verenigde Staten vereisen de regels bijvoorbeeld dat iedereen met een lange baard deze om hygiënische redenen bedekt moet hebben bij de aflevering van zuurstofflessen. Bepaalde regels moeten worden vastgelegd in de leveringsinstructie en worden nageleefd, anders loopt het risico dat het verkeerde personeel leidt met als gevolg een ontevreden klant.
3 strategische tips voor optimalisatie
Redenen genoeg om in te zetten op een digitale transformatie van de supplychain. Deze 3 tips kunnen als leidraad dienen voor teams die aan deze reis beginnen:
Bepaal de waardepropositie
Wat levert een digitale transformatie de organisatie op? Hoeveel waarde kan aan een initiatief worden ontleend? Wat voor soort moet toegewezen worden? Het is belangrijk om te beginnen met het identificeren en beantwoorden van deze strategische vragen. Het heeft geen zin om een ​​transformatie in gang te zetten als de uitkomst niet duidelijk is.
Breng de data op orde
Voor een succesvolle transformatie moeten de gegevens zijn digitale, en blijven. Met legacy systemen was die datahuishouding vaak niet op orde, wat tot onjuiste resultaten geleid. Met slechte of beperkte gegevens zijn de antwoorden op vragen niet optimaal, en kunnen zelfs volledig verkeerd zijn. In de huidige bedrijfsomgevingen zijn deze fouten gewoonweg niet meer te veroorloven.
Investeer in de veranderbereidheid
Een digitale transformatie heeft impact op de gehele organisatie. De applicatie van nieuwe technologie betekent ook dat processen wijzigen, en dat mensen andere genomen krijgen. Dan moet iedereen wel bereid zijn om mee te veranderen. Dan helpt het als het topmanagement vanaf het begin achter het project gaat staan ​​en het personeel in staat stelt het resultaat te bereiken.
Het is ook een belang van de topbestuurders bij de digitale supplychainplanning enthousiast te omarmen. Steeds meer bedrijven ervaren de druk van digitale nieuwkomers die de markt verstoren. Ze moeten meer doen zonder dat daar meer mensen voor beschikbaar komen. Dat kan alleen als je de productieplanning en logistiek first time right doet. Daar is een digitale transformatie en optimalisatie van de gehele supplychain voor nodig.
Copyright © 2020 IDG Communications, Inc.